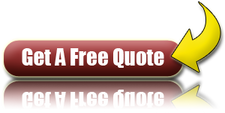 20 Cubic Yard Dumpster
This dumpster size can hold up to 10 pickup truck loads and measures 20 feet long, 8 feet wide, and 4 feet high. If you are planning to place this in your yard, then you can visualize the amount of space needed. Many people are using this medium-sized dumpster for waste management and other uses that we may see in this article.
20 Cubic Yard Dumpster is not the only option that you have when you use the services that are offered by Loveland's Elite Dumpster Rental & Roll Off Services. We are a well-established dumpster services provider that understands the needs of various clients. They all vary in terms of waste capacity and other requirements. As such, we have stocked five different dumpsters in terms of sizes. This 20 cubic yard dumpster is just one of the other four: 10, 15, 30, and 40 cubic yard dumpsters.
When is a 20 Cubic Yard Dumpster Appropriate?
Many clients who we have served come to us to rent this size of dumpsters because of its versatility. It is a more economical choice in many situations, and here are just some of the instances when this will be very ideal:
Total garage cleanout
Deck removal
Kitchen or bathroom renovations
When moving out or in
Shed or garage demolitions
Whole house cleaning
Yard waste removal, etc.
It is key to remember that the amounts of wastes generated from the above-listed cases may vary considerably depending on different individuals. If you are suspecting that the total wastes generated may be more than what 10 pickup trucks can hall away, then you better get a 30 Cubic Yard Dumpster. This is the next capacity and it offers you ample space to put all the trashes that you have collected.
The best 20 Cubic Yard Dumpster Rental Supplier
You have many options when it comes to who to supply you with the right dumpster, and the work best is relative. However, when looking for your best, you also have to consider other factors such as reputation and experience in the industry. You also need to check the response time, turnaround time, and the resources that the service provider in question has.
Loveland's Elite Dumpster Rental & Roll Off Services is one such service provider that is well-known for the quality of services that it offers. We are one of the earliest companies in this industry with a history that dates back to 1987. Since the establishment, we have served thousands of clients with the dumpster services that they need.
The dumpster services that we offer are not only for waste management. So, if you need our 20 Cubic Yard Dumpster for any other purposes such as home moving, business moving, etc. then you are still covered. Your property will be relocated safely and faster.
Contact us now to get the right container size that you need. We are ready to provide it to you and also pick it up when filled. You will be in control of everything during the entire period that you will have the dumpster.
We offer the best dumpster rental and cleanup services in Loveland, Colorado. We also offer roll-off dumpster services, residential & commercial cleanup services, small & large dumpster rentals, construction cleanup, waste containers, junk removal dumpster services, demolition removal dumpster services, & much more.