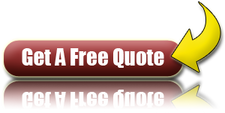 Demolition and Roofing Dumpster Services
We build houses because we need them. However, with time, there comes a need to demolish it and maybe build a better one. This is usually done in places where land is very limited. If you cannot afford a different piece of land, then the best thing to do is to bring down the existing one and then build another in its place.
It is a common practice in urban areas where land is expensive and virtually unavailable. We have seen many buildings being demolished and skyscrapers built right on their position. If you are a contractor charged with the construction of the new building, then it is clear that you will first have to demolish the existing building before thinking of breaking grounds for the new building.
Voluminous wastes from building demolitions
You have the excavators and other earth-moving machines so you think that it is easy to demolish a building. Well, you can manage it in just a minute or so, but you will also have other problems to deal with. You will have to handle the wastes generated from the debris and building stones as well as those of the roofing material.
Handling demolition and roofing wastes can be potentially dangerous. Even after getting dumpster containers from us, loading them still require skills and equipment. It will be a bonus for you if you have excavators that can scoop the debris and other wastes and place them into the container.
Demolition and roofing waste removal services you can trust
Demolition and roofing waste removal are some of the hardest tasks in this industry. Many containers of high capacities are required and the fleet of trucks should also be on the way to carry the filled containers as soon as possible. For that reason, you will need to contract a service provider that will not delay your project with even a single minute.
Loveland's Elite Dumpster Rental & Roll Off Services is your company of choice if you are considering having the best in terms of demolition and roofing waste management. What we have to bear in mind is that there are different types of wastes coming from the demolition activity, and all of them are non-biodegradable. These wastes have to be sorted as much as possible so that they end up in the right destination.
Roofing wastes
Roofing wastes will consist of the ceiling, roofing sheets, wood purlins, or steel bars if the wood was never used. In some cases, roofing tiles are used instead of roofing sheets. Whichever way, the sorting should be done, and we do all that for you.
Walls and other wastes
A building can be constructed of stones or drywalls in some cases. When demolished, there will be stones and other debris. You can also find steel rods that were reinforced inside the pillars. What we are trying to say here is that the wastes have to be properly sorted and hauled to the respective destination. If possible, they can be reused or recycled.
We offer the best dumpster rental and cleanup services in Loveland, Colorado. We also offer roll-off dumpster services, residential & commercial cleanup services, small & large dumpster rentals, construction cleanup, waste containers, junk removal dumpster services, demolition removal dumpster services, & much more.