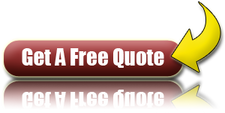 Light Demolition Dumpster Services
Light Demolition is sometimes necessary when you need to remodel or renovate your home or commercial property. You may want to change the ceiling, remove temporary partitions, or change the flooring. Normally, that is triggered by a desire for better and more fashionable ceilings or flooring.
Light demolition may require the input of professionals as somethings can be very dangerous, especially where the popcorn ceiling made of cancer-causing material was used. You can also incur personal injuries if you are not used to such tasks, and most of all, you can mess up your home even the most. Our simple advice would be to always find a professional to carry out light demolition tasks that you have.
 What next after light demolitions?
When you are done with the demolition exercise, you will have the debris and other wastes on your property that needs to be hauled away. At this point, we want to believe that the light demolition activity that you want to do or just carried out is not an emergency. So, to better manage the wastes generated, you need to have the right dumpster ready to collect all the wastes. Remember that the debris from that operation can be potentially dangerous and should never be allowed to scatter everywhere in the yard. Professionals know this, and they will always encourage you to get a dumpster on standby.
Loveland's Elite Dumpster Rental & Roll Off Services is the best service provider to turn to when you need Light Demolition Dumpster Services. You may not know the amounts of wastes that will result from the activity, and therefore, you have a big role to play here. You need to get the best service provider that is ready to replace the container when full, and that is none other than us.
We are committed to ensuring that your project runs smoothly and as scheduled. For a reliable and affordable Light Demolition Dumpster Service, give Loveland's Elite Dumpster Rental & Roll Off Services a chance to prove its bet. We promise to be the kind of service provider that you have always dreamed of being part of your project. It doesn't have to be a demolition waste, but we can handle all types of wastes.
Find the right roll-off container size for your needs
When you need a dumpster container for your demolition waste, you will have to make the right choice of dumpster size so that the whole process can be economical. You will be able to save on using one large dumpster as opposed to using two or more small dumpsters for the same operation. Our dumpster container sizes range from 10 cubic yards to 40 cubic yards. This gives you a wide range of options.
Choosing the right container size will help you in saving on the cost of light demolition waste management. This also applies to all other types of wastes. Our professionals can help you in making the right choice. Just contact us and we will come to the site for further evaluations before we can offer our advice.
We offer the best dumpster rental and cleanup services in Loveland, Colorado. We also offer roll-off dumpster services, residential & commercial cleanup services, small & large dumpster rentals, construction cleanup, waste containers, junk removal dumpster services, demolition removal dumpster services, & much more.