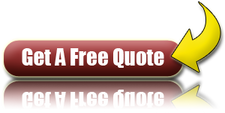 Demolition Removal Dumpster Services
Demolition wastes and construction wastes are some of the wastes types that give construction companies a lot of headaches. But why? That is because these waste types come in large quantities and they are non-biodegradable. This makes local governments put in place policies that govern their collection and disposal to conserve the environment.
As a construction company, you need the best Demolition Removal Dumpster Services that can meet all your service demands. You cannot slow down the construction because the site is still full of waste, and you cannot afford to lose a day or two just because of waste. It is your responsibility to find a reputable service provider that will make you comply with the laws of the state about environmental conservations.
Loveland's Elite Dumpster Rental & Roll Off Services
This is the best company that you will find in the entire state of Colorado. With over 30 years of experience in the industry, you have all the reasons to trust us with demolition waste removal. Why are we so confident about the services that we offer? This is because we have all it takes to be industry leaders.
We operate fleets of dumpster trucks and roll-off containers that are enough to haul away any amount of demolition wastes. You don't have to wait until you are overwhelmed with the mountains of wastes coming from the demolition activity. We are here and ready to haul it all away as soon as they are considered wastes. That is the work that we have been doing for the last 30 years and we are still doing it. With the operation license that permits us to serve the entire State of Colorado, we are confident that our services will meet all your needs.
Loveland's Elite Dumpster Rental & Roll Off Services is a service provider with a huge reputation in offering Demolition Removal Dumpster Services and many other waste removal services. We will be fully in charge of cleaning your construction site and hauling away all the wastes. Let nothing block your way from breaking grounds for a new construction project. Our team is here with all the trucks and roll-off containers to make your work easy.
How to manage demolition wastes
The rate at which demolition wastes are generated is very much overwhelming. Do you think that there is a way that it can be managed? Yes, you can do it to save the cost of hauling it away. And most importantly, you can manage demolition wastes to conserve the environment. But ho is that done?
You can probably reuse or recycle many different wastes from s construction or demolition sites instead of just writing them off. Building stones and other reusable materials can be gathered separately and reused. The only things that should end up in the roll-off containers are completely damaged stones and other debris. Even the damaged stones can be still put to other uses within the same construction industry. Just call our experts to find out more about our services.
We offer the best dumpster rental and cleanup services in Loveland, Colorado. We also offer roll-off dumpster services, residential & commercial cleanup services, small & large dumpster rentals, construction cleanup, waste containers, junk removal dumpster services, demolition removal dumpster services, & much more.