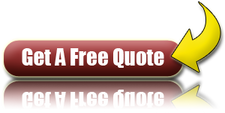 Office Clean Out Dumpster Services
Just like the residential property that requires once-in-a-while whole cleanout, you will also need to do the same to your office. If you are running a company or any business with offices in a building block, then you will need to do a cleanout. If you are doing it to have a better home, then why not extend the same to your offices?
Like any other cleaning activity, office cleanout will generate a lot of wastes that need to be managed properly before they become eyesores on the yard where they are dumped. The common wastes from office cleanout exercises include files, papers, faulty electronics such as CPUs, monitors, printers, photocopiers, and many others. There is also old furniture that should have been on the list. Our list is left open to accommodate any other thing that you want to add to it.
After cleaning out your office and leave only the necessary items, you will need Office Clean Out Dumpster Services. Remember the waste heap that will result from this cleaning exercise has all types of waste, some of which are regulated by the state laws. If you don't want to end up with a hefty fine for non-compliance, then using service providers to solve everything is the best thing you can do.
Why do you need professionals Office Clean Out Dumpster Services?
Many reasons are toed up to this. One of the is to always comply with the laws that are governing the disposal of electronic wastes and other wastes in the country. With professional services, you will be safe from any of these laws. Even if you don't know about their existence, it is less of your worry as it is our responsibility to always comply.
For proper waste disposal and to conserve the environment, you may also need to work with the best service providers who will pick up the waste from the roll-off containers and sort them out on your behalf. At Loveland's Elite Dumpster Rental & Roll Off Services, we do the sorting at our company's warehouse when the waste is already taken away from your business premise.
Another thing that you will be able to benefit from choosing our service is the faster cleanout as we have everything needed to haul away the generated waste within the shortest time possible. Just inform us when you are ready to do office cleanout so that we can deliver the dumpster container of your choice.
We offer a new approach to waste issues
Office cleanout is not the only source of waste that we often come across. Many clients come to for Dumpster Services that we offer for many different reasons. One such reason is the office cleanout. So, when we talk about it here, just be informed that it is not the only waste source that we handle. Contact us for virtually everything that needs cleaning, and we will be there to help you. Our services are designed for your individual needs.
We offer the best dumpster rental and cleanup services in Loveland, Colorado. We also offer roll-off dumpster services, residential & commercial cleanup services, small & large dumpster rentals, construction cleanup, waste containers, junk removal dumpster services, demolition removal dumpster services, & much more.