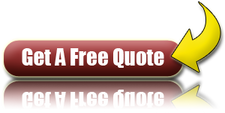 Property Cleanup Dumpster Services
Your residential property or commercial property needs regular cleaning that should be done on schedule to maintain the cleanliness. A clean property is not only habitable but also has a higher value compared to that which has litters scattered everywhere in the yard. Maintaining your home or property's cleanliness is your responsibility. If you don't have time to attend to it, then you need someone to help you out.
Loveland's Elite Dumpster Rental & Roll Off Services
Our company is the leading provider of professional waste management services both for residential and commercial properties. If you need Dumpster Services for any reason, then you can count on us. We are all professionals with many years of experience in handling different types of cleanup projects. Our record has it that we have managed to satisfy all our clients by meeting all their requirements and expectations.
Every property owner who is planning to carry out a general cleanup can benefit from a wide range of dumpster container sizes, depending on the size of your property and amount of wastes generated, you can have the right roll-off container delivered right to your doorstep. Many people are already enjoying the services that we offer to keep their property tidy.
Our property Cleanup Dumpster Services are suited for very many different cleanups including decluttering the garage, remodeling the kitchen, flooring, ceilings, and many other renovations that you do on your property. As professionals, we are proud to be the best option that you got when you need to clean up your property.
Get fast and reliable Dumpster Rental Services from us
You will meet many different service providers that are equally claiming to be able to provide dumpster service es that you need for your property. In the entire State of Colorado, you will find the Loveland's Elite Dumpster Rental & Roll Off Services is the best option that you have. Why are we saying so? Dumpster services are all about the convenience that you get.
We can help you in saving time and money by helping you to quickly find the dumpster of the right size for your needs. From our collections, it won't take you even a minute before you get what matches your needs. And since the dumpster will be placed in your yard, you also have the task of getting the right color that will compliment your exterior decorations. Putting a roll-off container in your yard that is completely out of place can ruin everything. We offer customized Dumpster Rental Services that ensure you get the right color and size of the container.
Another thing to note is that you will be getting what you need when you need it. You don't have to wait any longer for our dumpsters. Just place your order by calling us directly through the contact address provided. We will be glad to be part of your property cleanup team, and we guarantee that your property will remain as clean and tidy as possible. Don't hesitate to call us!
We offer the best dumpster rental and cleanup services in Loveland, Colorado. We also offer roll-off dumpster services, residential & commercial cleanup services, small & large dumpster rentals, construction cleanup, waste containers, junk removal dumpster services, demolition removal dumpster services, & much more.